Garage Door Springs
Back To Our Services
When it comes to garage door springs, we are the company to call. "Garage Door Repair Whitestone" is the ultimate answer for all your garage door needs. We provide high quality and dependable garage door services including new installation, repair and replacement.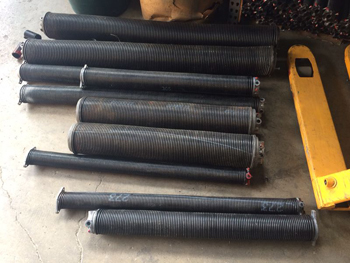 We have collaborated with the top brands in the industry to ensure that all the products and services we provide are high quality and dependable. We are dedicated to make our customers happy and satisfied with the service we provide. We acknowledge that every customer has different needs and preferences. Thus, we will provide only personalized services based on your needs.
We can repair, replace and install garage door springs
We can fix your broken garage door springs real fast! We are experts when it comes to door services like spring replacement and repairs. We can replace your broken extension springs and torsion springs for commercial and residential doors. We can handle all issues pertaining to garage doors regardless of its make and model. We cater to industrial, commercial and residential sectional doors, curtain doors, carriage type and rolling steel doors as well.
When handling door springs, it is very important that trained service technicians complete the task. We understand this and only employ trained and highly qualified door experts for the job. Springs are under a lot of tension and it must only be adjusted and repaired by a garage door expert with the right knowledge, skills and tools. Operating a door with a faulty spring is also not an option, as this is very dangerous. Moreover, this can cause additional damage to the door and the opener unit leading to more problems that are serious.
We offer spring replacement services. This type of repair is very common as springs tend to wear out due to constant use. They also come in various types and sizes and our door specialists can help in choosing the right spring for your unit. With the right type of spring, we can ensure that your door is balanced and will easily open and close.
When it comes to your garage door spring needs, do not hesitate to contact us! We are always ready to provide prompt, proficient and honest services based on your needs. We will always ensure that our customers are our priority. After making your door work safely and smoothly, we leave you with a safer and more secure home.