Garage Door Opener
Back To Our Services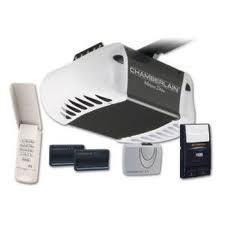 Our elite technicians use advanced techniques, modern tools, and excellent spare parts to provide the ideal garage door repair every time. From broken track fix to spring replacement and from opener repair to panel restoration, we do it all. Do not hesitate to use our quick and dependable emergency service whenever the need arises. We specialize in the replacement and installation of overhead doors and openers. Service is based on flawless organization, great dexterity, and perfect attention to detail. The system is ready for use in no time. Maintenance service is designed to take perfect care to all system components for complete safety and high efficiency.
So, do you want to visit a big box store for your garage door opener in Whitestone? Many assume that they can install a garage door opener themselves. The problems arise when they start the process. A garage door opener requires a delicate balance of tension and alignment to work properly. If there is anything out of balance, the door will not work right. That is why it's best to leave it to the professionals. Our technicians can help you select from the many brand names we carry, includingGenie, Liftmaster, Chamberlain, Craftsman, Sears, and Marantec. Our technicians can provide installation for any of these brands.
Do you have an existing garage door opener in Whitestone in need of repair or maintenance? Our technicians can service and maintain many brands of openers. They have experience with many forms of openers including belt drive, screw drive, and chain drive. It does not matter how old your opener is, we can come out and give you an honest answer to what is the problem. It may need a simple repair. Alternatively, you may need to do a complete replacement. Our technicians will give you an estimate before doing any work.
We guaranteed you will be 100% satisfied.
So, use Garage Door Repair Whitestone to repair or replace your garage door opener in Whitestone. We are proud to carry many brands, including the following:
Genie
Liftmaster
Chamberlain
Craftsman
Sears
Marantec
We are also proud to have technicians that can service any brand or type of garage door opener, no matter the age or condition. We carry a supply of common garage door repair parts with us at all times in our service vehicles. We are the company to call when you need service on your belt drive, screw drive, and chain drive opener.