Garage Door Types
12/20/2016
Back To Blog
Most garage doors come in a roll-up or overhead design, yet there are other options available. If you want to keep the ceiling untouched or if you want a distinctive look, then swing out carriage doors or sliding barn doors are excellent choices. The most attractive option for garage doors is the sectional roll-up door.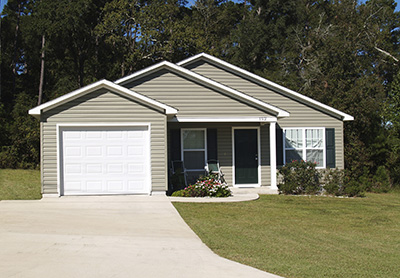 Choosing the Right Style
A door that suits the style of the house is important. Most garage door styles feature other elements such as trims and panels and hardware detailing. Doors that have genuine frame-panel construction are much sturdier than those that are more for decorative purposes such as glued on panels. Most modern garage door styles have a glass panel on the top row making these doors more complementing and inviting, and bringing in some daylight inside the garage.
Common Materials Used
Wood, of course, is one of the first choices dues to its charm and authenticity. Wood doors can be found locally in any size that you want, and they are durable to bumps. However, they require refinishing and frequently repainting especially in a damp climate as they tend to look worn out fast. The prices range from mid pricing to very expensive.
Steel is another sought after option for those who do not want high maintenance doors. It is relatively inexpensive yet durable. However, steel also dents especially against bumps such as from basketballs. High-quality steel doors come with lifetime warranties on their hardware.
The inexpensive aluminum doors are also widely common and newer, and latest versions come in sturdy and highly durable, and able to stand heavy duty dents. It is rugged and rust-proof, proving to be an extremely affordable and practical choice. Prices range from low to mid to high depending on the elements and decoration.
Insulation and Energy Efficiency
Insulated doors are imperative in any climate. An insulated garage door is a lot more durable than non-insulated ones. Insulated doors are also a common favorite in any material whether wood, steel or aluminum because the enclosed back panel of the insulation gives the garage interior a more completed look. Be wary that insulation will not do any good unless you heat your garage and treat it as part of the conditioning of your house.